As posted this time last week, our Foreign Secretary, Philip Hammond, is at present in Hiroshima, Japan, the city remembered by all but me for other reasons.  In my case it is the city in the world that has the greatest resonance in my heart because my son is there, abducted from his father.  That much at least I know.
I have not heard from the Foreign Office in response to my email as reproduced in the post of a week back.  Nor was there a response to an earlier email to the Foreign Office – covering similar ground – as far back as 16 August 2014.
The news reports of Mr Hammond's visit to Japan stress the importance given to security issues.  No one would seek to detract from that.  But I struggle to understand why – as I fear must be the case – Mr Hammond and his officials, even without sight of my email, failed to free up a few moments with the Japanese Foreign Minister to raise the issue of pre-Convention cases of international child abduction.  That is something that should be one of the very few issues of real contention between the UK and Japan, two countries that for a long time have enjoyed a good relationship.  The current UK guidance on parental child abduction to Japan recognises the problem but has nothing to say about the resolution of it. The guidance simply states that:
The Hague Convention cannot be used retrospectively.  If children were taken to Japan before 1 April 2014, left behind parents will be unable to use the UK Convention to return their children to the UK.
So what is the Foreign Office's answer to this statement of the obvious?  And why was nothing apparently said at this meeting?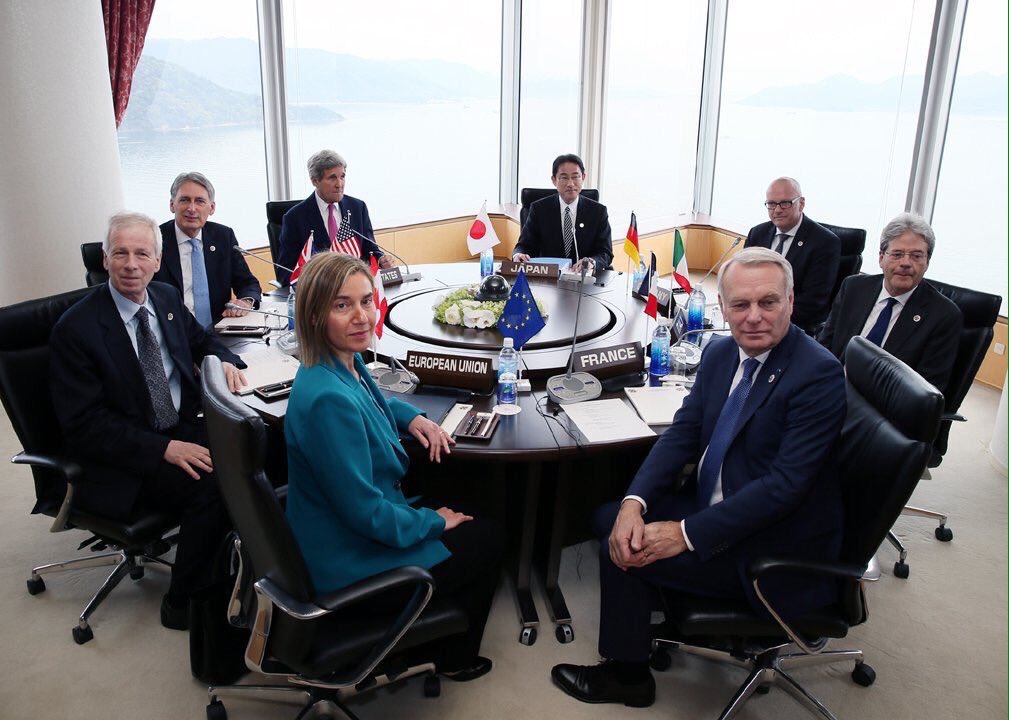 The G7/G8 meeting of Foreign Ministers in Hiroshima today – Mr Hammond is sat to the immediate left of US Secretary of State Kerry; source:  Mr Hammond's Twitter account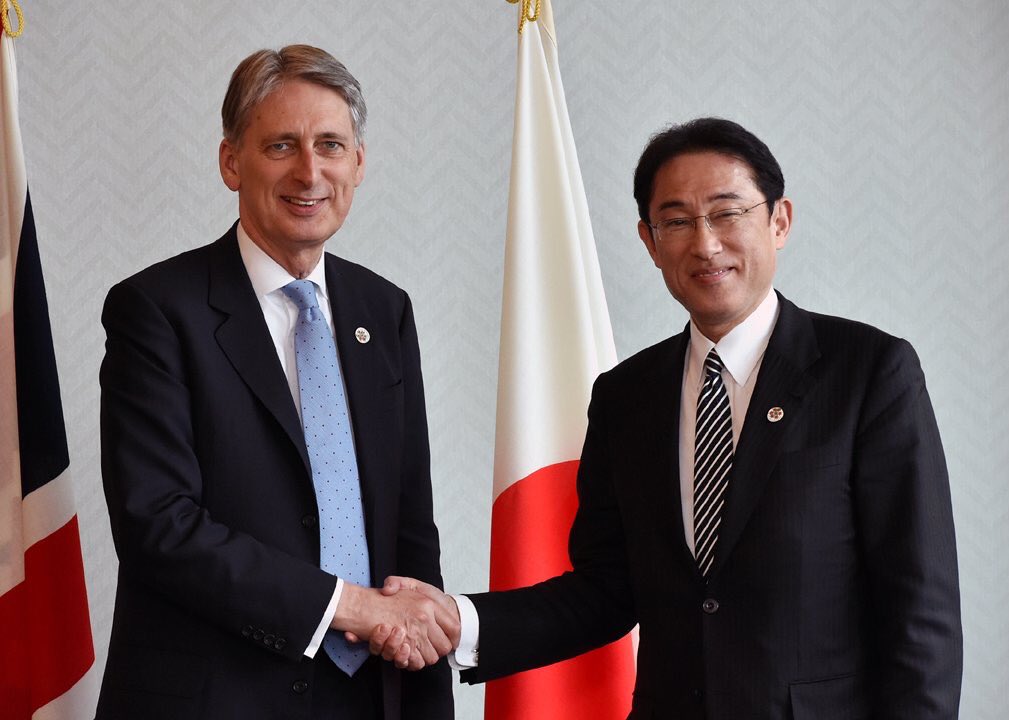 Mr Hammond meeting with his Japanese counterpart, Mr Fumio Kishida; again taken from Mr Hammond's Twitter account
Welcome reception today at the Grand Prince Hotel, Hiroshima; see article on MOFA website here